Customize and create your own Geometric Rug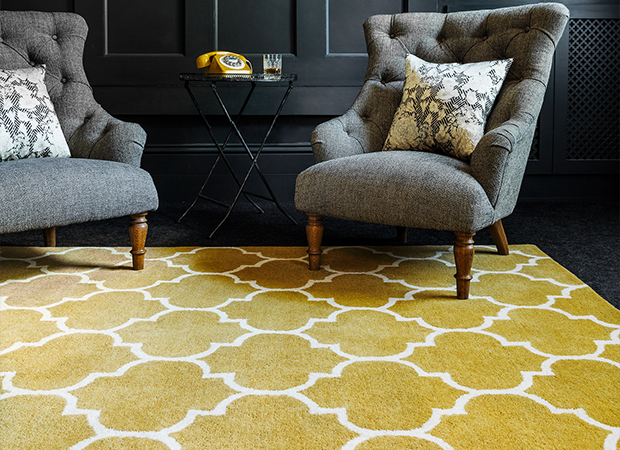 The palette is as varied as the patterns themselves. Choose from subtle neutrals for a refined look, or venture into bolder shades to create a striking centerpiece. With a massive choice of over 1900 colours to choose from, there is a colour for everyone. 
Skillfully crafted from a selection of premium fibers, this rug offers a tactile experience that is sumptuous underfoot while guaranteeing durability and longevity. You can choose between natural Wool or Tencel Silk or combine both. The silky texture of Tencel provides an interesting effect., however, any combination or mix of both fibers can be can be created of your choice. Example Wool centre and Silky border.
Embrace a harmonious blend of precision and creativity with the Geometric Custom Rug. Tailored to cater to distinctive tastes, this rug weaves together an array of geometric patterns, resulting in a mesmerizing mosaic of modern design that exudes both elegance and edginess.
Gwalior Geometric range of Bespoke rugs can be commissioned in Hand-tufted, Handwoven, or Hand-knotted quality in custom size and shape such as Rectangular, Square, or Shaped.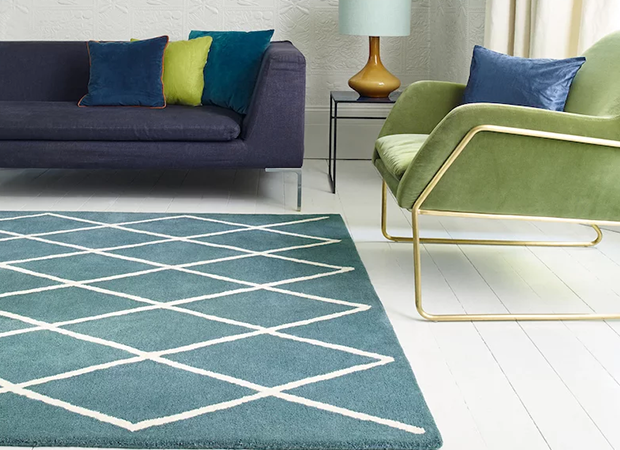 Can't see a design you like?
Bespoke Form
We can commission a design of your choice, please fill out the contact details below and one of our team members will be in touch to discuss your requirements.