Customise and create your own Scallop Wool Rug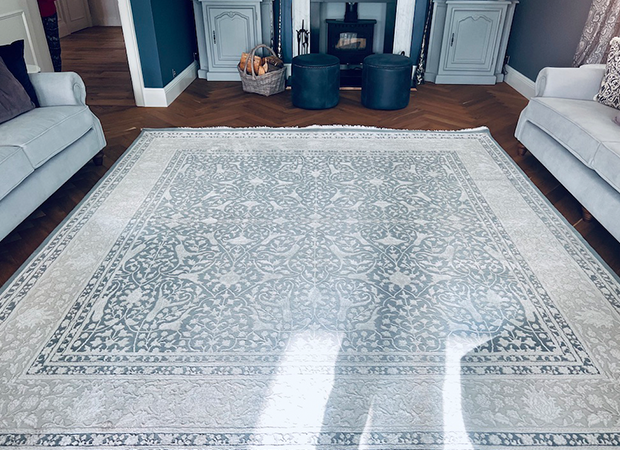 With a massive choice of over 1900 colours in wool and 640 colours in Silk to choose from, there is a colour for everyone. These have become very popular in recent days, especially for people who prefer a high-quality hand-knotted rug but can not always accommodate the classic colours. We use soft and natural colours such as Cream, White, Silver, Grey, Gold, Light Blue and sometimes even Red. We recommend not choosing more than 4-5 colours in blending format to keep te subtlety of this design
The combination of wool and Tencel Silk results in a rug that's dense and durable yet has a subtle shimmer, adding a touch of opulence to any setting.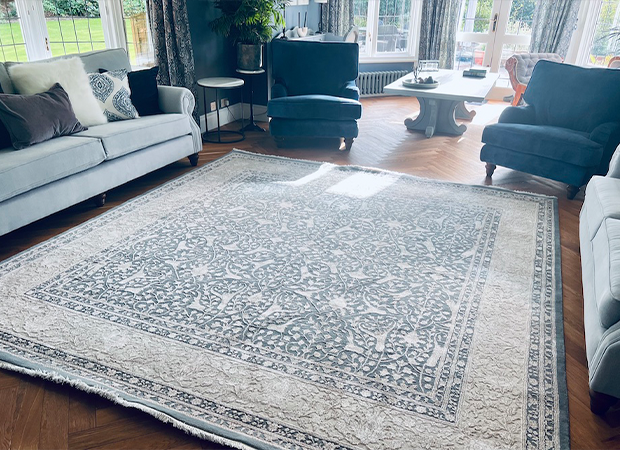 Dive deep into the rich tapestry of Indian textile artistry with the Herati Indian Wool and Silk Custom Rug. Inspired by the famed Herati design – a traditional motif often seen in Persian and Indian carpets – this rug seamlessly melds ancient tradition with contemporary finesse. With a blend of wool and silk, it marries the warmth and durability of wool with the soft sheen and luxurious feel of silk.
Handwoven by skilled artisans, each rug reflects meticulous craftsmanship, ensuring precise detailing and overall consistency. Adapted to specific tastes and spaces, the rug can be crafted in desired dimensions, ensuring a perfect fit for its intended setting. Hydrabadi Herati Bespoke rugs can be commissioned in Hand-knotted quality only and in custom Rectangular, Square, or Circular sizes.
Can't see a design you like?
Bespoke Form
We can commission a design of your choice, please fill out the contact details below and one of our team members will be in touch to discuss your requirements.