Customise and create your own Scallop Wool Rug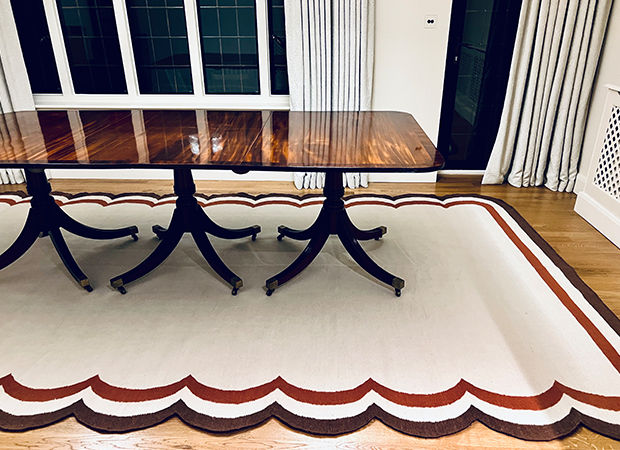 The scallop design and flatweave texture allow this piece to effortlessly complement a range of interior styles, from coastal to contemporary. While it can be crafted in neutral shades for a muted and versatile appearance, there's the option to customize with a myriad of 1900 color choices, perfectly aligning with individual aesthetics or room themes.
Made entirely from top-grade wool, the rug promises softness underfoot, natural resistance to stains and durability over time. 
Exuding understated elegance and contemporary flair, the Scallop Design Shaped Flatwoven Wool Rug is a masterful blend of design precision and textile craftsmanship. With its unique scallop-edged contours, this rug becomes an instant focal point, while its flatweave offers a minimalist texture that's both chic and timeless. The Scallop Design Shaped Flatwoven Wool Rug serves as a versatile base for various decor themes. In coastal or nautical settings, its scallop shape enhances the maritime vibe. In contemporary or minimalist spaces, its sleek flatweave texture and unique shape add interest without overwhelming.
Crafted using the flatweave technique, the rug presents a tight, flat surface, ensuring durability and ease of maintenance, while maintaining a modern aesthetic. The rug's standout feature is its scalloped contours, adding a wave-like elegance to its design, setting it apart from conventional rectangular or oval rugs. It can be tailored to fit individual spaces, clients can specify the size of the rug, ensuring a perfect fit for any room or setting, our Srinarage Scallop Bespoke rugs can be commissioned in Handwoven quality and in Rectangular or Square Shape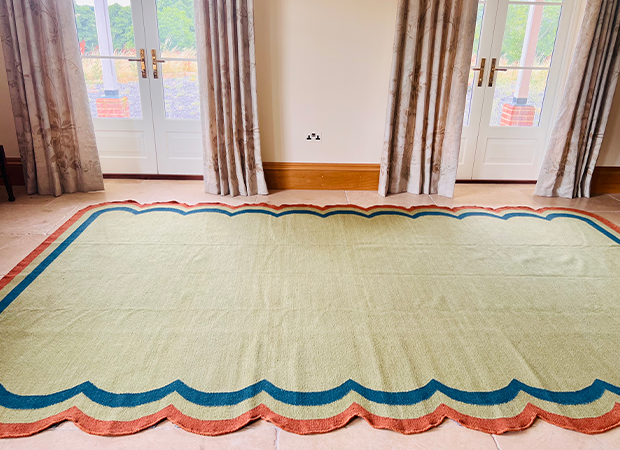 Can't see a design you like?
Bespoke Form
We can commission a design of your choice, please fill out the contact details below and one of our team members will be in touch to discuss your requirements.