Customise and create your own Rug with Contrasting Stripes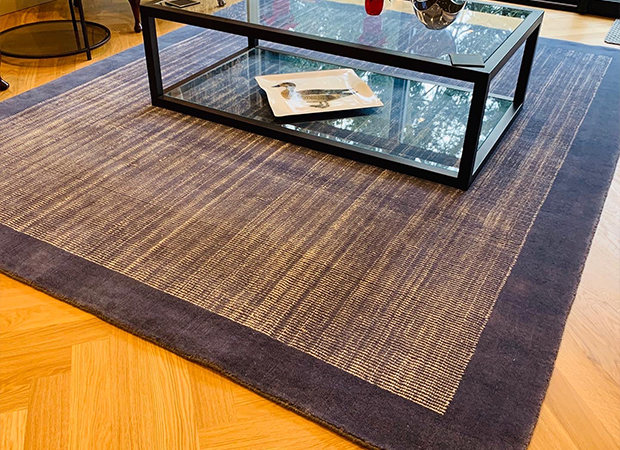 With a massive choice of over 1900 colours in wool and 640 colours in Silk to choose from, there is a colour for everyone. Our most popular is Blue and with this many A custom hand-woven wool and silk striped rug with a distressed effect is a unique and luxurious piece of home decor. This exquisite rug is meticulously crafted by skilled artisans who combine the natural fibers of wool and silk to create a stunning interplay of textures and colors.
A neutral Wool with contrasting Tencel Silk stripes and border. The Silky and Shiny texture of Tencel provides an interesting distressed effect and the stripes are, however, any combination or mix of both fibers can be can be created of your choice. With its blend of wool and silk fibers, this rug offers a luxurious feel underfoot. Wool provides warmth, softness, and resilience, while silk adds a subtle sheen and elegance. The combination of these materials creates a rug that is not only aesthetically appealing but also comfortable and inviting.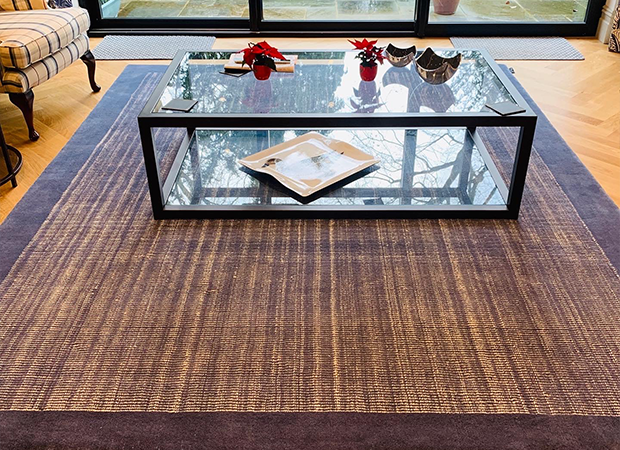 The rug features a series of bold, contrasting stripes that add a dynamic element to any room. The hand-weaving technique ensures precision and attention to detail, resulting in a rug that is both visually striking & calming. Whether placed in a living room, bedroom, or even a home office, this custom hand-woven wool and silk striped rug with a distressed effect will undoubtedly become a captivating focal point, showcasing your refined taste and appreciation for fine craftsmanship.
Surat Stripe's range of Bespoke rugs can be commissioned in Handwoven or Hand-knotted quality in custom Rectangular or Square sizes.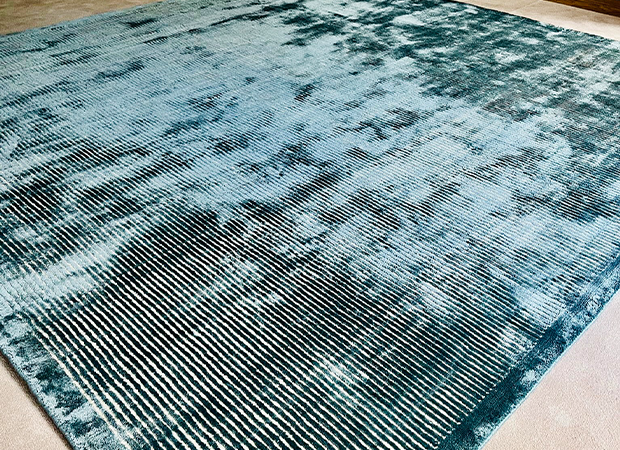 Can't see a design you like?
Bespoke Form
We can commission a design of your choice, please fill out the contact details below and one of our team members will be in touch to discuss your requirements.